Go Back
torsdag 5 maj 2022
Editorial: Interview with Jeffrey "Shoutout" Daniel
Jeffrey "Shoutout" Daniel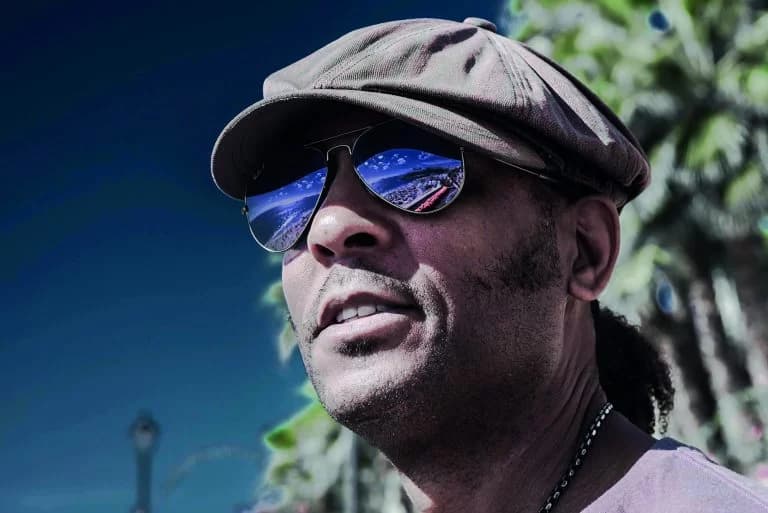 In 2006 we recieved this letter from Jeffrey Daniel the noted Pioneer of Streetdance ,and Soul Trian who went on to be a noted ,Singer,Dancer and Choregrapher
Hello ,hello out there … Yes , this is Jeffrey Daniel Soul Train Dancer ,Shalamar member and fellow locker for life!! I'm pleased to find this site which was recomended to me from a fellow London based Locker Richard who is also my student here in London . reading Fluky Lukes page almost brought tears to my eyes as i remember seeing the Lockers dance every weekend in Maverick's Flat night club in L.A. in the early '70's . I used to sneak in there just to watch them dance and hear Don Cambell scream ! Even after i've toured the world and did many professional jobs , my best memories are of the Lockers dancing in Maverick's in their own environment without thinking about routines or how long they can solo (like in TV appearances) just plain 'ol dancing and funkin' all night and changing clothes when the bands played and dancing til 4:00 a.m. I got butt whoopings from sneaking out til that late to watch them ,but i'd go back to Dorsey High school and was the best Locker in the Schools .
If anyone want s to contact me , here i am . I just moved back to London after 6 years in Osaka Japan and i had the pleasure of spending Don Cambell's 50 birthday in Tokyo,Japan a few years back and watch him receive love from the many Japanese locking groups . Tony Go Go was there too . I was again with Don here in London Sept. 2005 and presented him the Life Time Achievement Award at the Carnival Choreographers Ball for his invention of Locking and i humbly kneeled at his feet before about 3,000 U.K. dance fans .
Don Cambell and the Lockers changed my life in a very positive way and i'm forever grateful to them all . And God bless Fred Berry's soul .
Thanks to whoever created this site and i'm glad it's here for the dancers all over the world to see who love Locking and Soul Train . That's about all the time i'll take for now .
God Bless you all , Jeffrey Daniel
Clips of Jeffrey on Soul Train